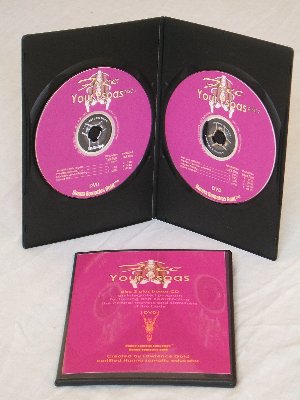 Free
Your Psoas
ENHANCED AGILITY FOR ATHLETES
Hanna Somatics GoldTM
by Lawrence Gold
AN INTENSIVE PROGRAM FOR HIGHER-LEVEL PERFORMANCE
for better control of movement: timing, positioning, speed, force and coordination
for more agile movement in all directions
for faster responsiveness
for better movement from the core
These somatic education exercises organize and upgrade muscle/movement memory.

Enhance your control of movement in large, immediately perceptible steps. Recover the ability to relax places that you may not know are tight. Develop better control of your psoas muscles and your other core movers and stabilizers. Free your pelvis for a better resting position. Improve your capacity to move from your core (understand from experience what that means -- and it's not your abdominal wall muscles).

In the "Getting Results" section, I tell you how to get the most change in the least possible time from doing these somatic education exercises.

In the recorded coaching sections, I introduce each somatic education lesson with a video preview and a statement of its purpose. Then, I pace you, position by position, movement by movement, sensation by sensation, connection by connection, release by release, through each exercise.

This program, for Athletes, is more challenging than the one All Most People Need. The challenge takes the form of more intricate and complex patterns of coordination. You should be proficient and free in the movements developed in All Most People Need before you do this program because All Most People Need reaches places in you that this program does not reach, or reach in the same way.

Both programs begin and end with Locating the Center of Breathing and The Athletes' Prayer for Loose Calves (the center and the peripheries) -- but because your starting conditions are different between last time and this time, these exercises produce new effects -- further and more highly integrated developments of the effects achieved by doing these exercises previously. So, although these particular exercises are the same, they get more done in this program.

INTERNATIONAL HANDLING/SHIPPING SURCHARGE click here.
DVD SET
3 DVDs
with electronic download.

Buy during this visit and get this FREE bonus audio CD download:

SuperWalking
Streamline Your Walking for Ease, Speed, Balance, and Agility
$30.90 value
$197.00 (Item #305)

---
Electronic Video Download

MP4 format (computer playable)
.ISO format (burn DVDs)
$121.75 (Item #305e)
---
Preview
Click here and send the blank email message.
FULL DISCLOSURE
Bill Arcand wrote:
Hi
Please send me more information on how to obtain the introductory material and first lesson on video CD and any other info describing the contents of the full psoas DVD program as well as the Free Preview, Guidebook of Somatic Transformational Exercises. I completed two years of somatic training in the Northampton MA somatics systems institute so i have some background on somatics.
thanks,
Bill Arcand
(follow-up message from Bill, exactly as written:)
Hi Lawrence,
Just wanted to say that your DVD, CD, and Manual are great!!!!!!!!!!!!!!!!!!!!!!!!!!- giving me a whole new perspective on exploring- thanks for sincerity, for sharing your knowledge and for taking me deeper into discovery.
Thank you thank you thank you!!!!!
Bill
Hi, Bill,

Thanks for the note.

May I use your words on the website, to encourage others?


Lawrence
Hi Lawrence,

I would be honored if it will help inspire others to investigate these wonderful tools.

Bill