TMJ Syndrome (TMD) results from overactive muscles of biting and chewing -- from loss of ability to relax those muscles. That's why you can't open your mouth widely; why your jaw movements are uneven (bite deviation); why you grind your teeth (bruxism, jaw clenching), why you have jaw pain, earaches, accelerated wear of the teeth, cracked rear molars, popping and clicking, and neck pain.

Tooth pain, a blow to the jaw, and/or dental work all cause TMJ Syndrome (TMD) by conditioning your muscles of biting and chewing to stay tight and to move your jaws involuntarily.

Remember how you avoided chewing with a certain tooth that hurt, how your chewing changed protectively immediately after dental work, how you tensed during dental work in your jaws and neck?

If you noticed that TMJ dysfunction developed shortly thereafter, do you believe it's coincidence? Had you made the connection? New and lasting chewing movements and muscular tensions form during such periods and events, particularly if they are intense.

How TMJ Dysfunction (TMD) forms: click here.

How and why this approach works: click here.

on

View Lawrence Gold's profile

Bookmark this page on Delicious.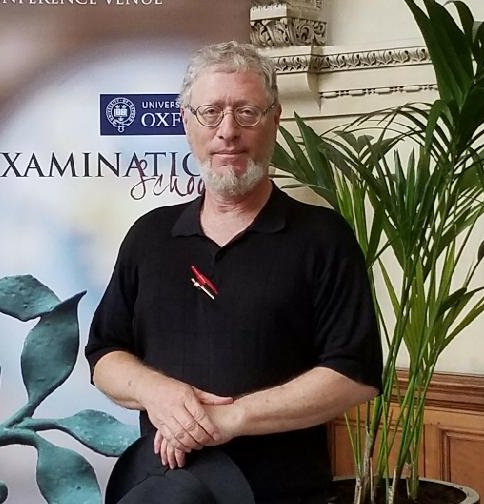 Get better control of your own muscles of biting and chewing.
Being a professional in the field of somatics has not protected me from my own problems. In fact, solving my own problems (when no one else had a lasting solution -- or any solution), has led me to develop a number of instructional self-relief programs -- including this one.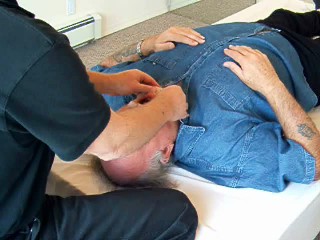 While getting a tooth crown, I noticed how I involuntarily tensed my neck muscles (and other places) during the procedure, how sore my muscles on the left inside of my jaw felt for days after, and how I chewed more on one side than the other both because of the soreness and because the temporary crown kept coming off during meals.
I could see how dental work led to a bite deviation and a "catch" when closing my jaws, cracked teeth, and sleep apnea (blocked breathing that causes one to awaken, gasping for breath due to jaw position).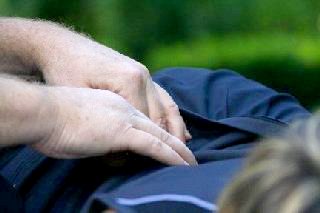 Being a professional, I explored my own problem. I developed and refined exercises until I had an way out of the problem. That's this program. I no longer have a bite deviation or a catch when closing my jaws -- and neither do clients of mine with whom I have used this approach.


FEATURED EXPERT
View Lawrence Gold's profile
See the video