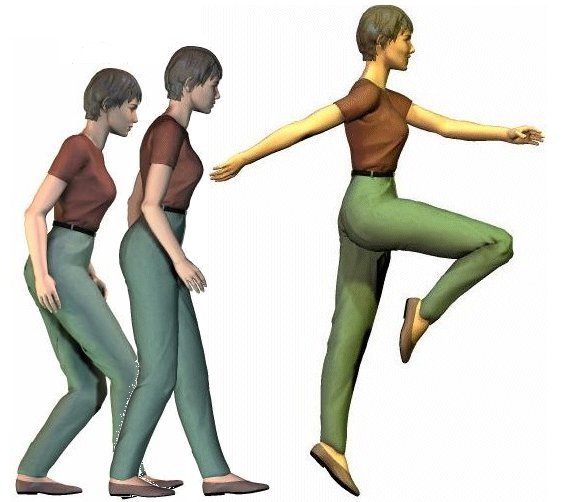 The Cat Stretch Exercises
The Cat Stretch Exercises
(also titled, Somatic Exercises for Neuromuscular Stress)

A GENTLE, INTENSIVE, WHOLE-BODY PROGRAM for MOVEMENT HEALTH
(different from the "cat and cow" exercise taught elsewhere.)

guided by Lawrence Gold, certified Hanna somatic educator

Eight Preparatory Lessons and 10-minute daily regimen
If you have balance problems and postural distortions (side-tilt) are involved, the lessons highlighted below in Boldface specifically correct the problem, although you should do the entire program in sequence.
You'll feel much better balanced, more flexible, more energetic, and more comfortable.
Lawrence Gold paces you step-by-step through the exercises for movement health found in Somatics: Re-awakening the Mind's Control of Movement, Flexibility and Health. Recorded with introductory explanations separate from instructional material, so you can use your time efficiently.
1: The Back of the Body
2: The Front of the Body
3: The Sides of Your Trunk
4: Twisting Your Hips and Trunk
5: Freeing Your Neck and Shoulders
6: Twisting Your Hips and Trunk
7: Improving Breathing
8: Improving Walking
The Daily "Cat Stretch" (brief routine)


Audio Preview: CLICK HERE and send - will return an email message with clickable, download links)

INTERNATIONAL HANDLING/SHIPPING COST click here.

AUDIO COMPACT DISCS (4)
plus INSTANT DOWNLOAD:


$97.00 + shipping (Item #211)


eight lessons plus the daily Cat Stretch regimen

---
MP3 DOWNOAD:
(Content of all four discs "ZIP" compressed for quicker download -- double-click to open):

$59.95 TOTAL (Item #211e)


See the ITEM DESCRIPTION on your eReceipt for .
From: Christine Davies
Date: 17 February 2009 22:28
To: Lawrence Gold
Subject: Re: Notification of payment received

Christine Davies wrote:

Hi Lawrence

Many thanks for your email. I ordered (and received) the downloadable version. After just one session with Lesson 1, I am seeing benefits and look forward to completing the lessons and getting on to maintenance with The Cat Stretch each day.

Please feel free to reference the blog as this has literally been life changing for me.

My blog is here: https://divecat.multiply.com/tag/health

Kind regards - Christine