PayPal accepts payment without a PayPal account -- just your credit card.
Just click an Add To Cart button. Your credit card information is protected by secured link.
PRIVACY POLICY STATEMENT: As the transaction processor for Somatics on the Web, PayPal stores your contact information and passes that information to AWeber.com and to somatics.com for order fulfillment and for communications relevant to services provided, here. To see the relevant privacy policies, click the links in this statement, above. Making a purchase indicates your acceptance of these privacy policies.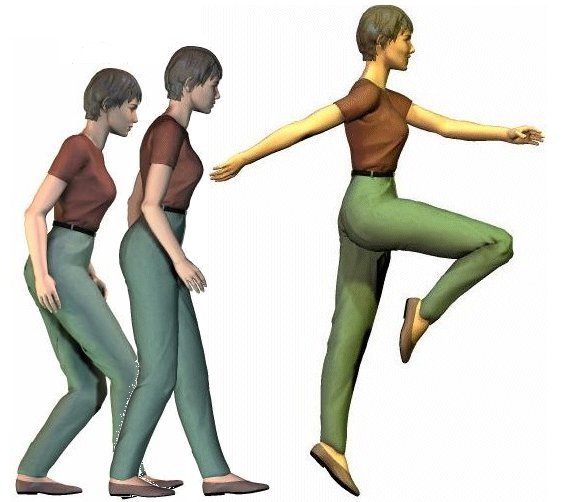 If you have pain, start promptly; don't wait until pain subsides. These exercises extinguish pain.
This program removes the cause of back stiffness, scoliosis, sciatica, nagging low back pain, muscular pain, and some forms of nerve pain -- loss of muscular control in the form of tighteness you can't relax. Posture improves as a by-product of new muscular control.
You'll use variations of "the Whole-Body yawn" (pandiculation) to awaken control of tight muscles and the ability to relax at a moment's notice -- the natural ability of most animals. Your agility and coordination will improve and you'll come to move as you did when you were younger -- before injury and aging set in -- and if you're like me, you'll feel grateful that you're able to move so well and then come to expect that quality of movement as your normal condition. In that sense, it's like reversing ageing.

The Cat Stretch Exercises
Somatic Education Exercises to Relieve Tight Muscle Pain
Also titled, "The Myth of Aging Series": a unique program (not the "Cat and Camel" yoga exercise taught elsewhere) --
A COMFORTABLE WHOLE-BODY PROGRAM for MOVEMENT HEALTH and RELIEF THAT LASTS
guided by Lawrence Gold
certified Hanna somatic educator
Somatics: Exercise Your Intelligence

Audio Preview: Point and click


Send and receive a quick-reply email message with clickable, download links.


TO FREE YOURSELF FROM STIFFNESS AND PAINS ASSOCIATED WITH INJURY OR AGING
You'll get more flexible, feel more energetic, move more easily, and feel better, more quickly -- with somatic education exercises than by stretching or strengthening exercises.
Somatic education exercises have been described as "regulated contraction tension-release". Regulated contraction tension-release works the opposite way from "active isolated stretching." Click, "regulated contraction tension-release", above to learn and test the advantage.

Step-by-step, correctly paced guidance through Thomas Hanna's "Myth of Aging" exercise series, as found in Somatics: Re-awakening the Mind's Control of Movement, Flexibility and Health. Sections explain why and how to do each action pattern with by step-by-step instructions paced for easy learning.
The Back of the Body
The Front of the Body
The Sides of Your Trunk
Your Hips and Trunk
Your Legs and Spine
Your Ribs, Shoulders, and Neck
Improving Breathing
Improving Walking
The Daily "Cat Stretch" (brief refresher sequence)
Eight Full-length Lessons ("The Cat Stretch Exercises") and the summary 10-minute daily "Cat Stretch".
Also sold with The Advanced 'SuperCat Stretch' Exercises. Click for the combination package (special price).


INTERNATIONAL SHIPPING SURCHARGE click here.

AUDIO COMPACT DISCS (4)
plus INSTANT DOWNLOAD:


$97.00 + shipping (Item #211)


eight lessons plus the daily Cat Stretch regimen

---
MP3 DOWNLOAD:
(Content of all four discs "ZIP" compressed for quicker download -- double-click to open):

$59.95 TOTAL (Item #211e)


See the ITEM DESCRIPTION on your eReceipt for .
After just one session with Lesson 1, I am seeing benefits . . .
From: Christine Davies
Date: 17 February 2009 22:28
To: Lawrence Gold
Subject: Re: Notification of payment received

Christine Davies wrote:

Hi Lawrence

Many thanks for your email. I ordered (and received) the downloadable version. After just one session with Lesson 1, I am seeing benefits and look forward to completing the lessons and getting on to maintenance with The Cat Stretch each day.

Please feel free to reference the blog as this has literally been life changing for me.

My blog is here: https://divecat.multiply.com/tag/health

Kind regards - Christine