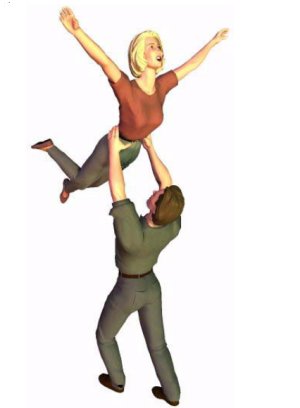 OPTION 2

Get Free from That Back Pain

to Renovate Your Back with Nine Instructional Sequences
that Dissolve Back Pain when Therapy Hasn't Worked

Improvement in an Hour or a Two Practice Sessions
Bend and Lift without Your Back Hurting, Comfortably, in Weeks

effective exercises that work within your ability to move, without stretching

lifetime satisfaction, money-back results-guarantee

Hanna Somatics Gold™
by Lawrence Gold

A Gentle Program with Better-than-Standard Results | Renovate your back for all activities.
FOLLOW-UP PROGRAM FOR "12-MINUTE EMERGENCY BACK SELF-CARE" and "17-MINUTE FIRST AID FOR BACK PAIN"
For you if you still have symptoms after therapy or if you want to handle your own recovery from lower-back pain, mid-back and upper back pain, bulging discs, and/or facet joint irritation.
Not a strengthening and stretching program, this program frees muscles by changing muscle/movement memory, so muscles relax to a healthier level of muscle tone.
Follow carefully-paced, step-by-step instructions to loosen back muscles with from the inside, out, at the brain-level. Muscle spasms let go, pain fades and mobility increases with each practice session. Durable, cumulative improvements.
Soon, all that's left is mobility and appreciation for freedom of movement.
---
Get Free from That Back Pain
a gentle, thorough program that renovates your back | the difference between an oversimplified approach and a thorough one:
Module 1a: relaxes and comforts your large back muscles
Module 1b: deeper relaxation that frees twisting
Module 1c: evens out the muscle tone along your spine
Module 2a: frees your shoulders and waist
Module 2b: frees the sides of your trunk and neck
Module 2c: integrates shoulders, trunk and pelvis
Module 3a: comforts your deep back muscles
Module 3b: relaxes and normalizes your spine further
Module 3c: makes you supple in all directions
---
AUDIO CD set: 5 DISCS
for people who learn best through hearing and feeling
nine instructional sequences
-- and/or --
ILLUSTRATED GUIDEBOOK: large illustrations, large print, open book lies flat; nine illustrated movement sequences renovate your back, dissolve pain, and make your back strong enough for anything.
explains what causes back pain and how this approach ends it.
explains the purpose and expected outcome of each exercise.
large illustrations and large print.
Quick Reference section with pictures that summarize each exercise
Appendix: reprint of "A Functional Look at Back Pain and Treatment Methods," published in The Townsend Letter for Doctors and Patients, (November, 1994, #136), by the developer of this program, Lawrence Gold.
For preview, click here and send
for a quick-return email message with clickable download links

INTERNATIONAL SHIPPING SURCHARGE click here.
GUIDEBOOK/INSTRUCTIONAL CD SET (5)
plus e-book download:
$287.00 (Item #217)
---
INSTRUCTIONAL AUDIO-CD SET (5)
with e-BOOK download:

$197.00 (Item #218)

See the ITEM DESCRIPTION on your eReceipt for .
---
PHYSICAL GUIDEBOOK with MP3 AUDIO download:
$197.00 (Item #110)
---
LOWER COST OPTIONS
---
DOWNLOAD AUDIO-INSTRUCTION & eBOOK
SPECIAL BONUS
This electronic download contains an extra instructional track, a higher-integration form of the first lesson, Spine Waves.
See the ITEM DESCRIPTION on your eReceipt for .
$177.37 (Item #209)
---
e-BOOK (only):
$97.00 (Item #111)
See the ITEM DESCRIPTION on your eReceipt for .
---
MP3 audio download (only):
$97.00 (Item #112)
See the ITEM DESCRIPTION on your eReceipt for .

A PERSPECTIVE
SUBJECT: Re: Good Stuff -- Somatics!
FROM: Marelin Thornton
DATE: 12/14/2007 2:52 PM
TO: Lawrence Gold
Hi Lawrence,
I typed in "relief for back spasms" yesterday and read your article. Then I ordered the ebook, and did some exercises this morning. I can already feel some relief. And I know over time my "back problems" will return to normal, my natural state.
Thank you so MUCH for making Somatics available!
I love alternative therapies. I listed your article/site at What Love Does in alternative therapies.
Marelin Thornton
~~~~~~~~~~~~~~~~
Hi, Marelin.
Thanks for the note and for the listing at What Love Does.
May I quote you on the website, somatics.com?
Lawrence Gold
~~~~~~~~~~~~~~~~
Sure! I'd be honored. I did them again this morning and I feel even more improved. I plan to keep this up for the sake of my healthy back.
Marelin
ABOUT THE GUIDEBOOK
In addition to (1) step-by-step instructions, the Guidebook contains (2) tips for larger improvements from each practice session, (3) a sophisticated lesson sequence that weaves the exercises together for higher integrity, and (4) "workarounds" (what to do), to adjust the lesson sequence to your unique needs. Large print for easy reading; illustrated in color. Includes reprints of articles by the author that appeared in The Townsend Letter for Doctors and Somatics -- magazine/journal of the mind-body arts and sciences.
For preview, click here and send
for a quick-return email message with clickable download links